OUR FOUNDER
Eric Cox is a media and communications veteran with over 20 years experience in the related fields of TV news, PR, marketing and on-air talent development for news.
His passion is helping people tell their stories and he's spent his professional life following that passion. Early in his career he worked at the CBS affiliate in Boston on the production side supporting the legendary news anchors and reporters he grew up watching. Their influence and superb journalism instincts served as his baseline for the ideal on-air presentation style..
He soon began helping aspiring TV journalists prepare resume reels and land their first on-air reporting jobs. It's a time in his career that he is most proud of because it helped countless young people realize their dreams of on-air reporting. It also allowed him to develop his coaching and training techniques and actually see the results on tv.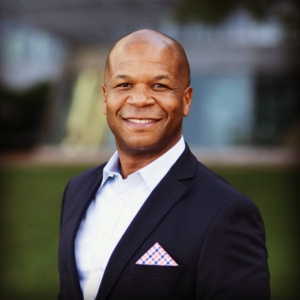 In the public relations world he was able to combine his news and video production background with PR objectives and goals. He developed a media training course for CEOs, executive teams and spokespeople that became the go-to session for clients before major press availabilities. The program was singled out on many occasions by executives and companies as a difference maker for important appearances.
Founding Media Prepared is the culmination of two decades of working with some of the best in the fields of media, PR and marketing and consistently delivering results that help clients tell their story, make an impression or simply feel comfortable in an unfamiliar space.